Kookaloney
Shawarma Kit for Chicken 340g

Pack of 8: £36.95

Even your mama can't make such a good shawarma!
Just buy one pack without a discount?
Click here
Buy an 8-Pack and save 29%
Total price: £36.95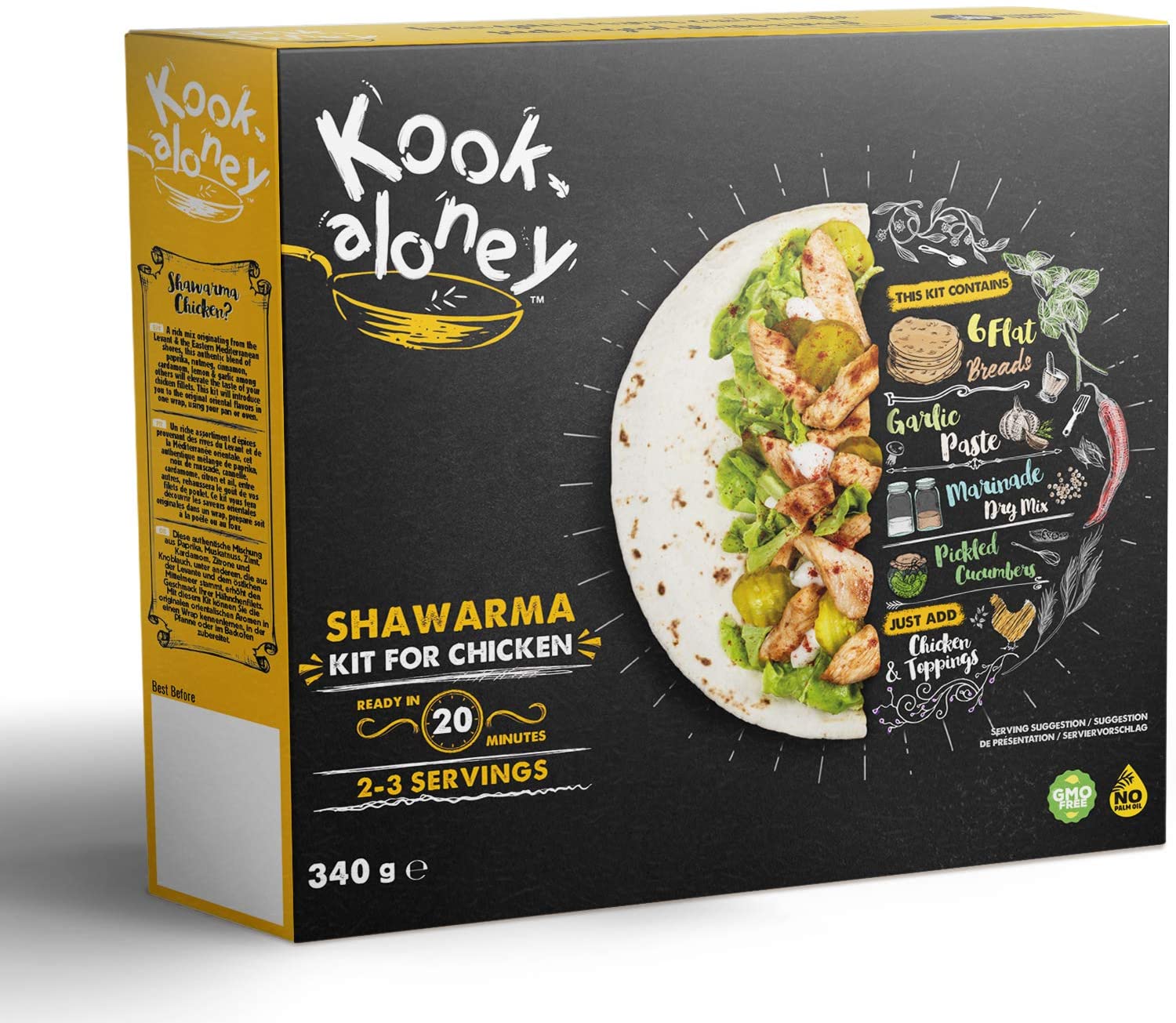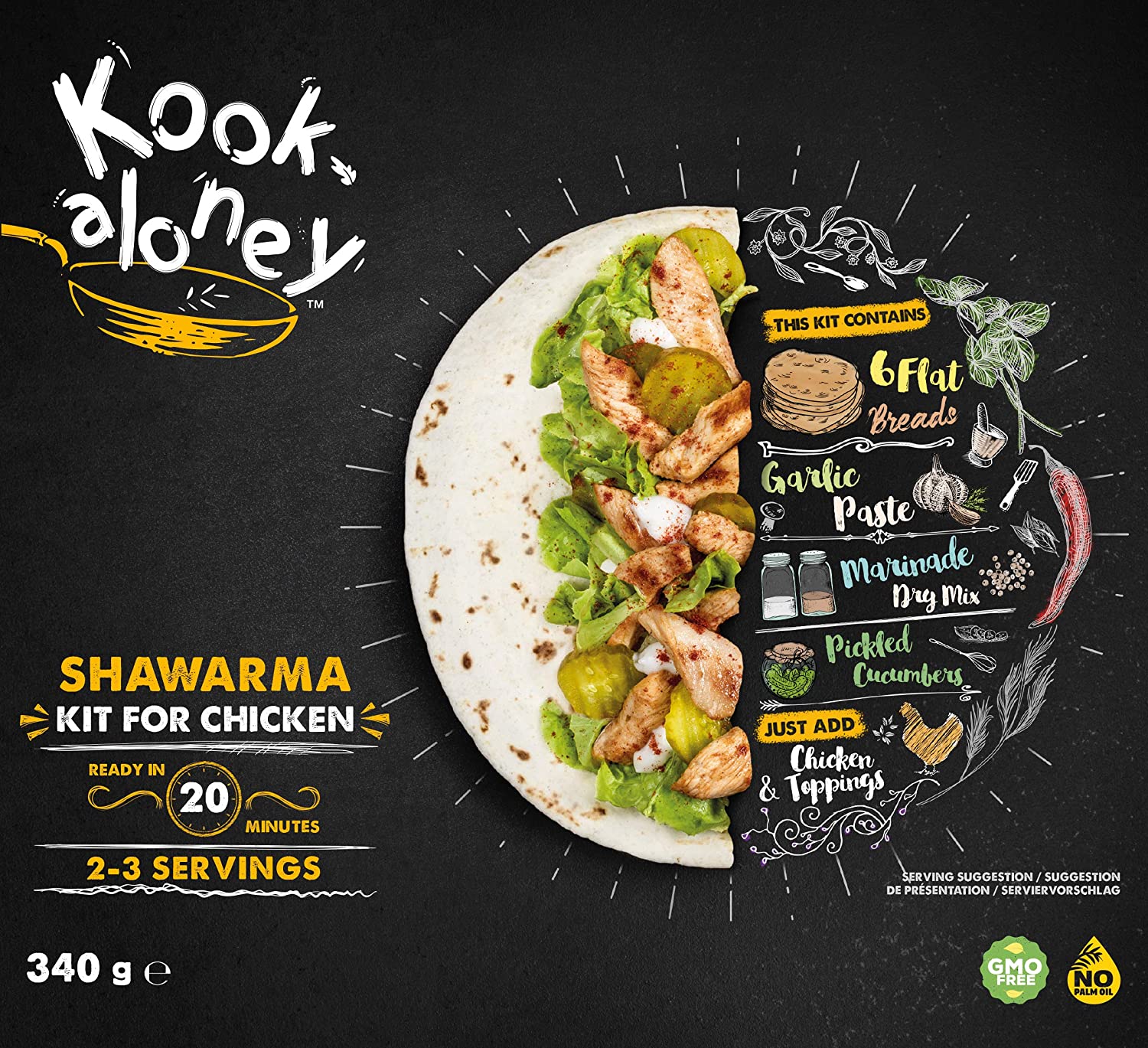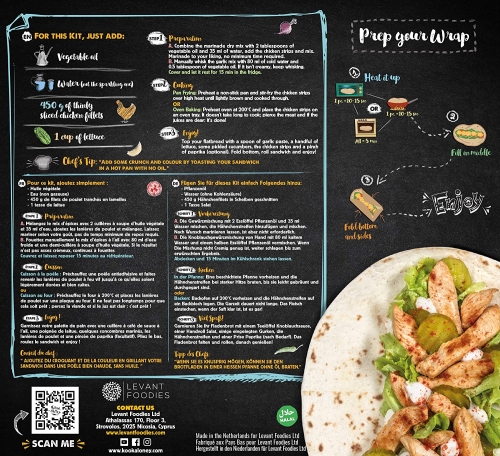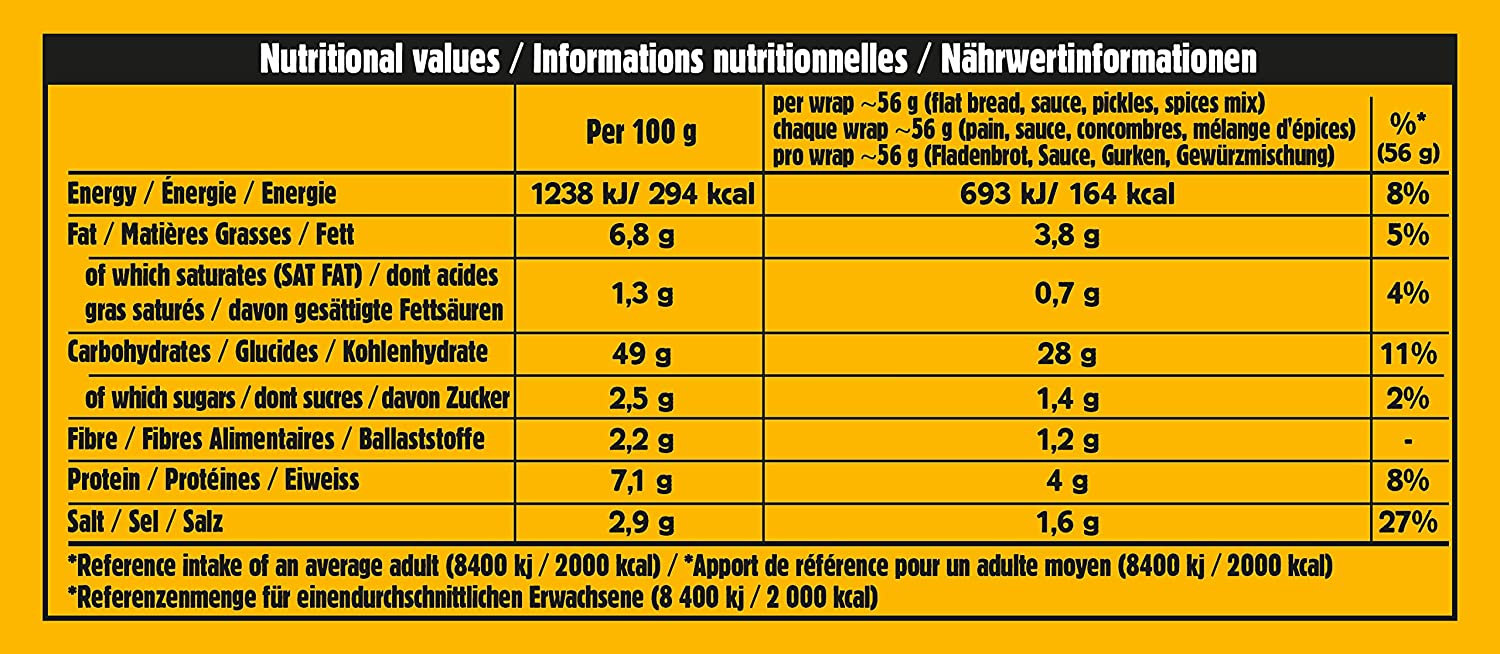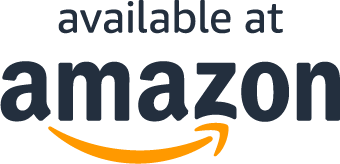 About the product
Easy-To-Cook Shawarma "Kit for Chicken"
All you have to do is mix this chicken with the spices, let it cook in the pan or the oven, add the toppings and enjoy a delicious wrap
Kit contains: 6 Flat Bread, Garlic Paste, Marinade Dry Mix & Pickled Cucumbers
Just add: 450g chicken fillets, lettuce
2-3 Servings & ready in 20 Minutes
Questions?
Does this include free shipping?