Kookaloney
Falafel Kit 580g

Pack of 8: £45.95

It will make your falafel street vendor jealous!


Just buy one pack without a discount?
Click here
Buy an 8-Pack and save 23%
Total price: £45.95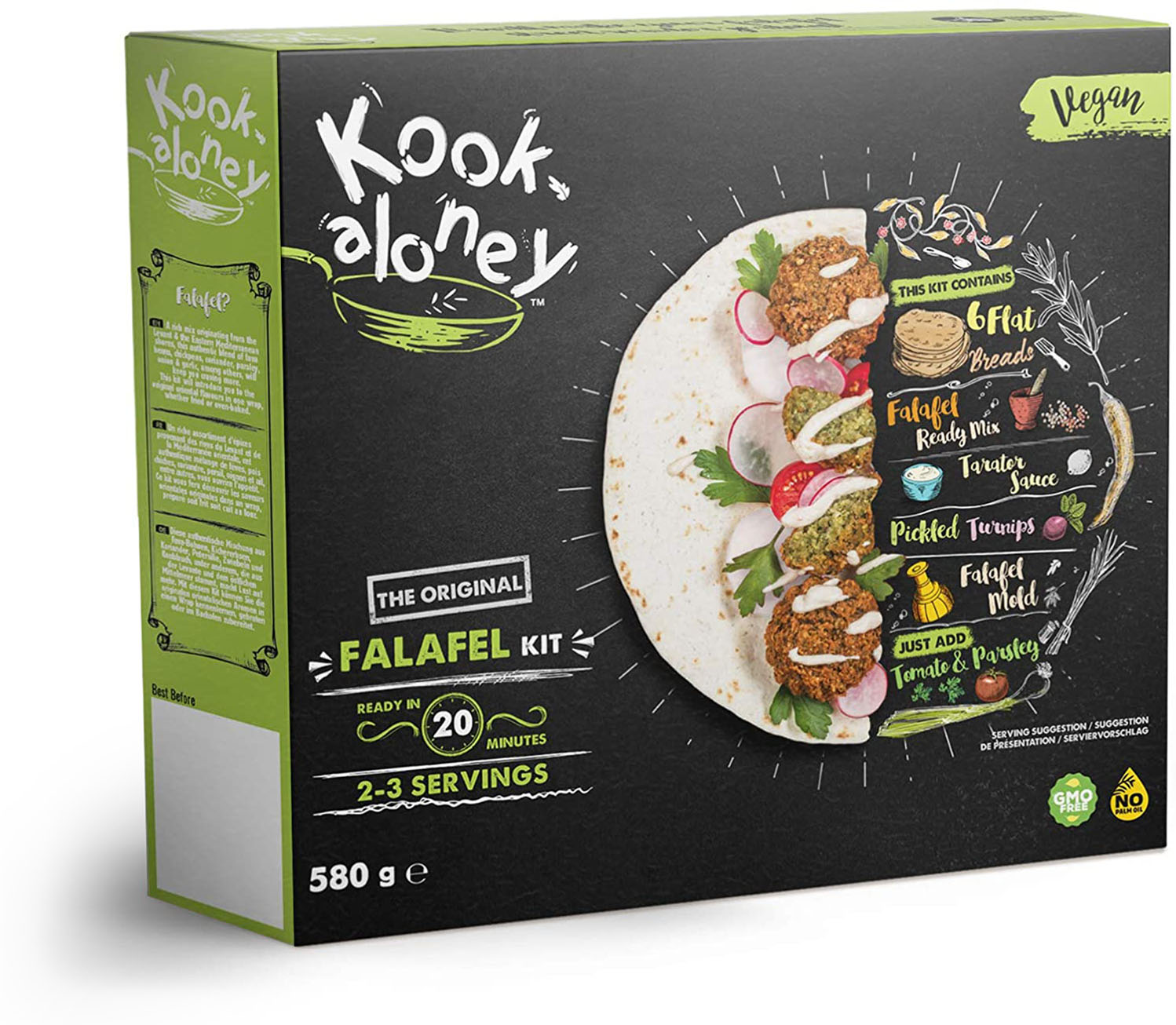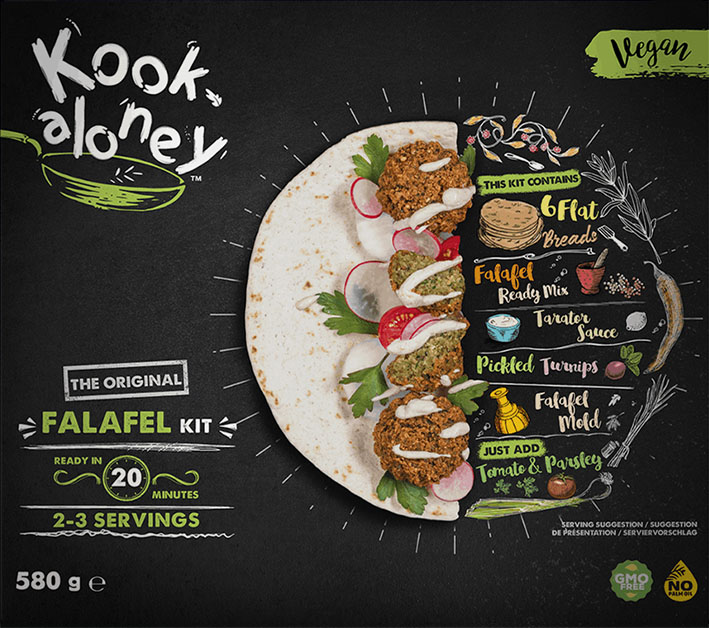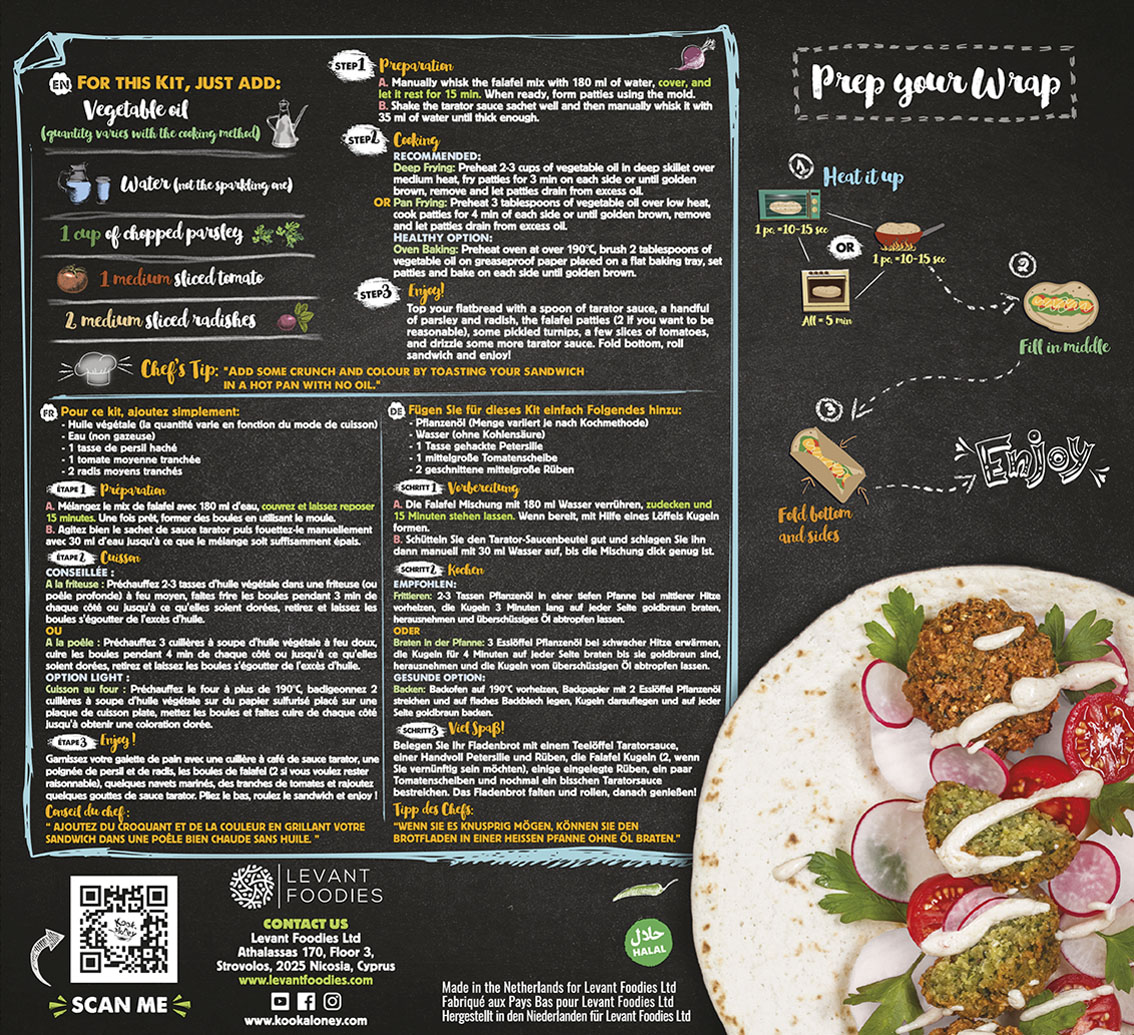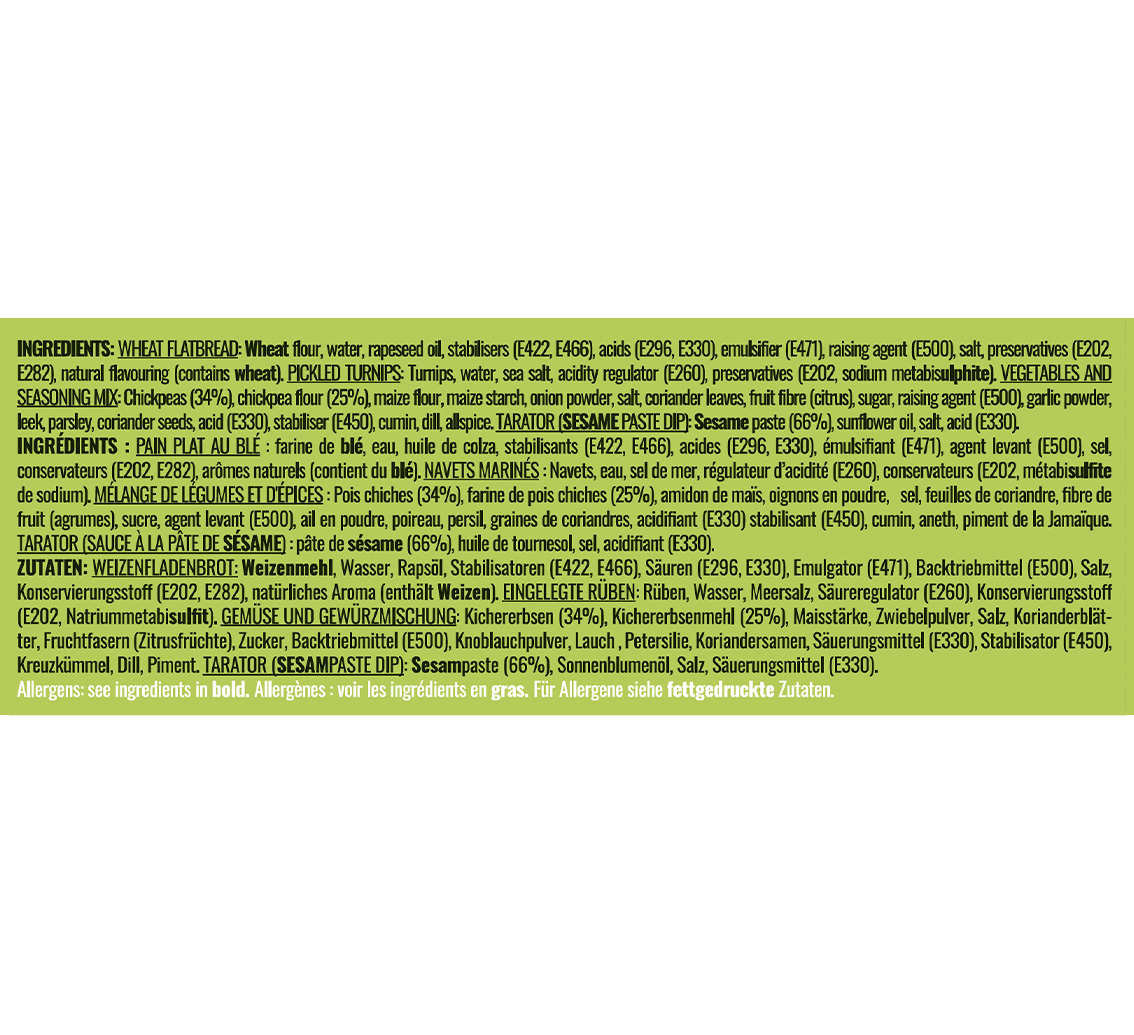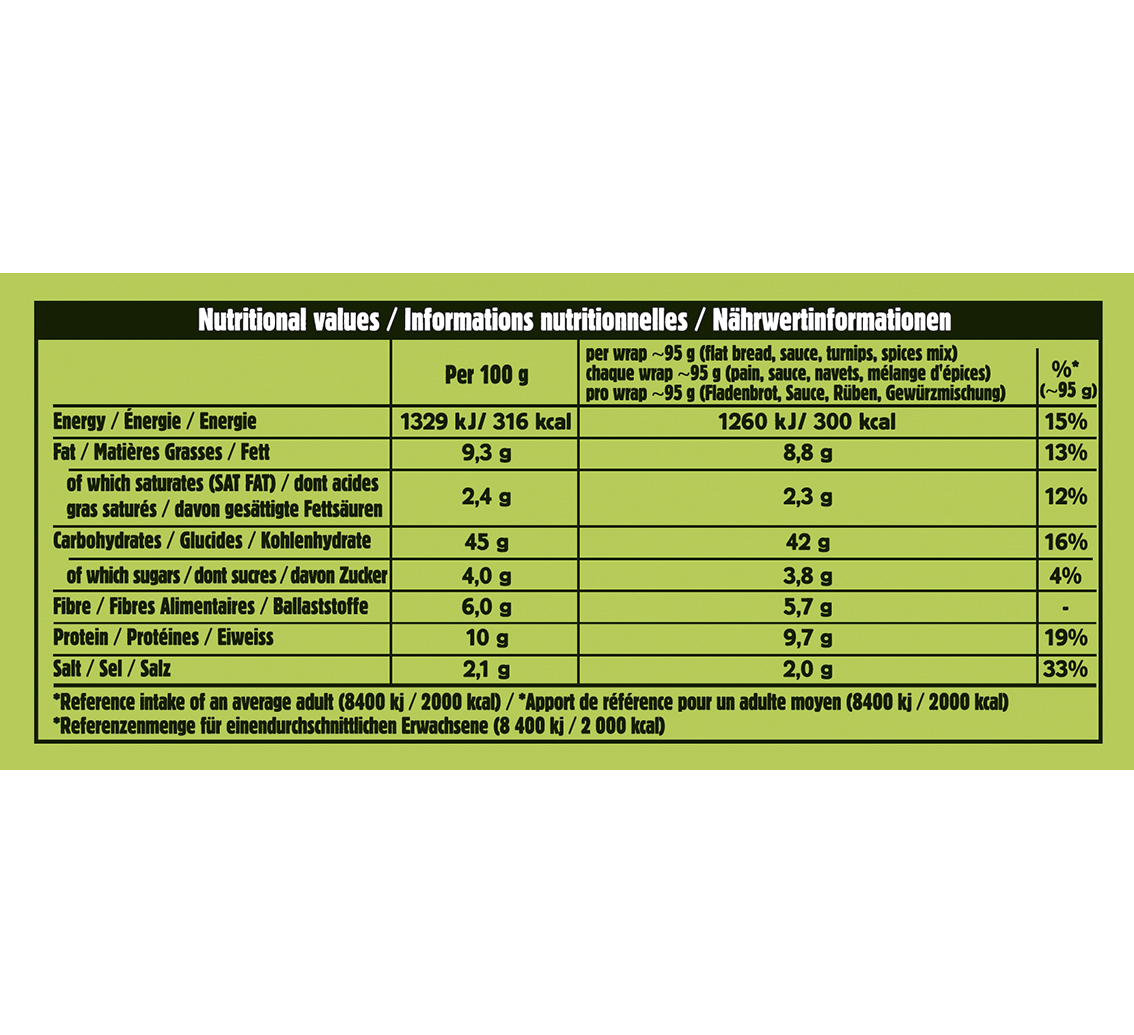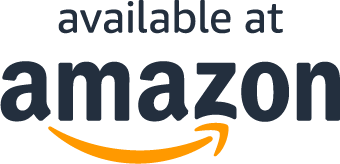 About the product
Easy-To-Cook Falafel Kit
Just mix it with water, cook the falafels, add tomato and parsley and enjoy a delicious wrap
Kit contains: 6 Flat Breads, Falafel Ready Mix, Tarator Sauce, Pickled Turnips & Falafel Mold
Just add: 1 cup chopped parsley, 1 tomato & 2 sliced radishes
2-3 Servings & ready in 20 minutes
Questions?
Does this include free shipping?